For all the people all around the world,
a better life.

There are no boundaries
Only possibilities

For all the people all around the world,
a better life.

There are no boundaries
Only possibilities
NEWS
2023.09.01    New Brand Launched!!「dinomoWiFi」– eSIM & SIM/ Wifi Rental Service
2022.03.01    HUMANITARIAN SUPPORT FOR UKRAINE WiFi/SIM Plans Sale Start
2021.11.27    Afghanistan-Japan Cultural Exchange Event
2021.10.19    Afghanistan Organic Food Sales Start
2021.05.01    New Brand Launched!! 「HANABI MOBILE」– Japan Domestic eSIM & SIM/ Wifi Rental Service
2020.09.01    Taiwan office launch
2020.08.01    New York office launch
2020.07.01    Tokyo office launch
2020.04.07    Global Gateway Inc. Establishment
ABOUT US
Global Gateway is an International Trading, Telecommunication & Network Related Products Resale and Business Consulting Company, we provide services from planning proposals, OEM manufacturing, product supplying/marketing to after-sales service support, and not only in these 3 fields, we keep working and reaching out more to create values together with our international business partners around the world.
OUR PURPOSE
For all the people all around the world, a better life.
To help make people's daily life comfier, healthier and happier, that's our purpose, that's why Global Gateway is founded.
We want to contribute the society and help to solve existing global problems by working together with people all around the world.
OUR CORE VALUES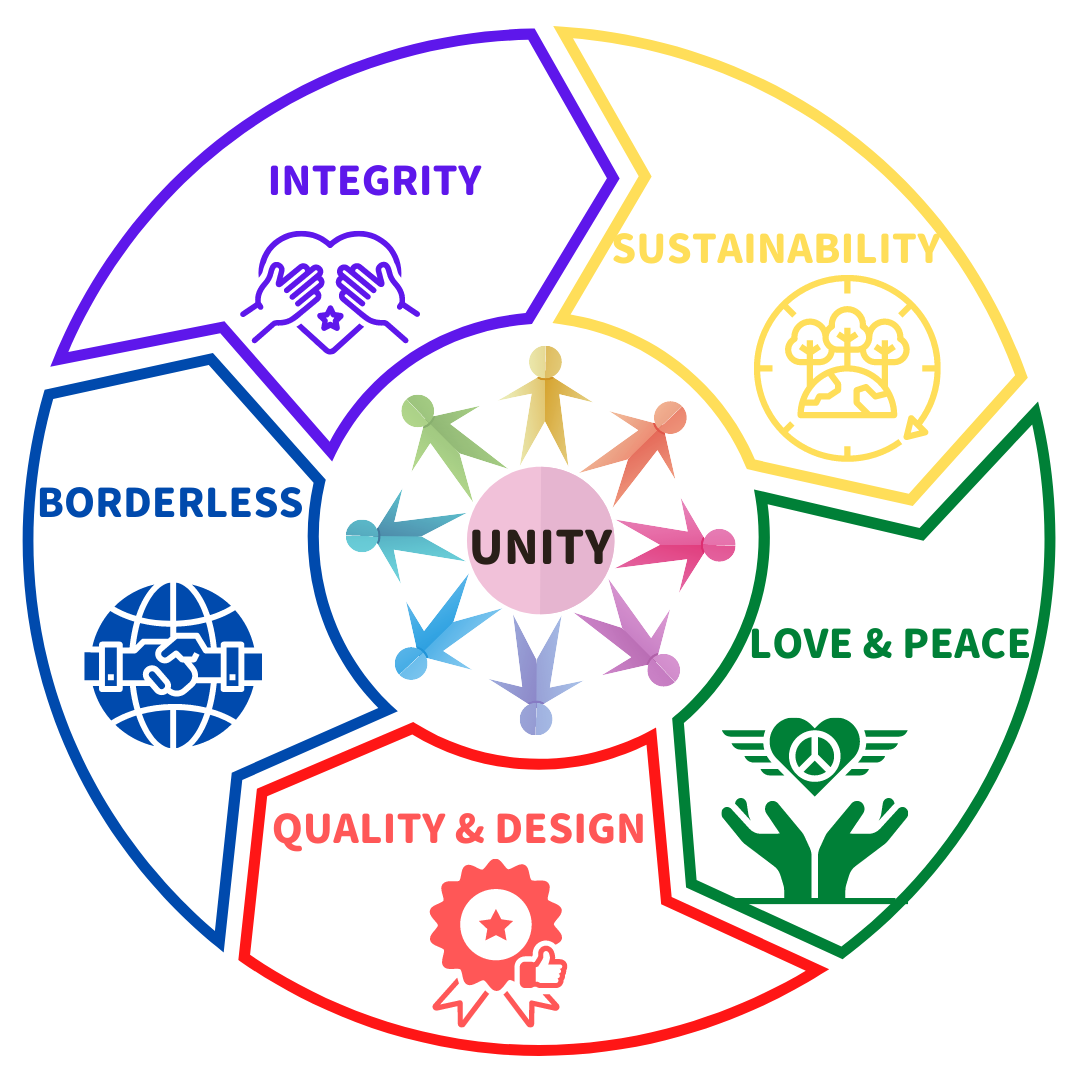 PRODUCTS
Network Communication Products
SIM Card / Mobile Wi-Fi Router
Global Gateway works together with worldwide business partners to provide best proposals & solutions of high quality products to customers.
Not only for Japanese customers who travels abroad around the world but also for all visitors to Japan, Global Gateway provides the best SIM card and Mobile Wi-Fi network services to support your trips and make your stay as convenient as possible.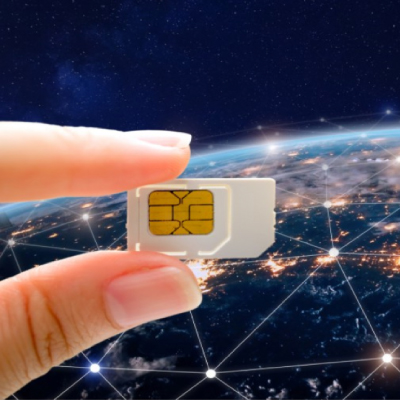 Wi-Fi Router
SIM Card
With this WiFi router, no need to buy new phone/SIM card every time every different place you go. It could be used both Japan Domestic and also abroad when you travel around the world, you can just use the same phone you have with unlimited data within Japan and for abroad you will only need to pay for the data you use.
We provide various of monthly rental plans such as 50GB/month, 100GB/month or DAY5GB/month, DAY10GB/month, DAY15GB/month etc. depending on your usage needs. We provide customized plans and services for corporate customers.
Also we provide prepaid SIM card and eSIM services that could be used globally all around the world.
Short-term Wifi/SIM Rental HANABI MOBILE OFFICIAL SITE
eSIM・Long-term SIM/WiFi Rental「dinomoWiFi」OFFICIAL SITE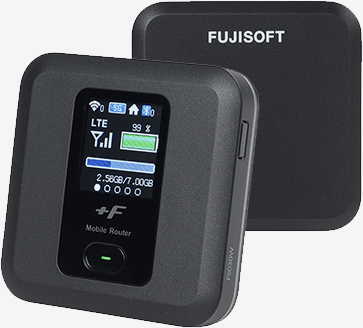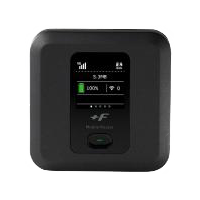 FS030W
FS040W
This Wifi router has powerful battery which you can use max. 20hours straight for WiFi connection and max. 24hours for Bluetooth. It is very light weighted 128g(FS030W), 142g(FS040W) which could be easily carried around with. If you purchase an optional cradle, this mobile router can also be used as a home router.
You can also choose your favorite telecommunications company with SIM lock free.
Also it could be connected to multiple devices at same time such as tablet, smartphone, computer etc..
We provide various rental plans with 25GB/month etc. depending on your usage needs.
Short-term Wifi/SIM Rental HANABI MOBILE OFFICIAL SITE
eSIM・Long-term SIM/WiFi Rental「dinomoWiFi」OFFICIAL SITE
HUMANITARIAN SUPPORT FOR UKRAINE
From March 1st 2022, in order to support those who are suffering in Ukraine, Global Gateway Inc. will donate part of the profits from sales of below WiFi/SIM plans as emergency support.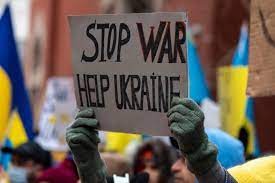 HUMANITARIAN SUPPORT FOR UKRAINE WiFi/SIM Plans
Timeframe:2022/03/01(Tue.)~2022/5/31(Tue.)
We will donate your 1st month fee of contract as humanitarian assistance.
It might take years for recovery from the crisis, however we want to do as much as we could to help those families to go back to normal peaceful life as soon as possible. Your help, support and kindness are very much appreciated.
The donation will be made to the Ukrainian Embassy, Japan Committee for UNICEF and UNHCR as emergency humanitarian assistance for Ukraine Crisis. Depending on the situation, donation amount might be added and timeframe might be extended.
We do not issue receipt for donation and there is no tax deduction on the donation.
Regarding how the donation is used please contact directly to Ukrainian Embassy, Japan Committee for UNICEF and UNHCR.
Eligble Plans ( > 6 months plan):

Call Sim
1GB ¥1,080
3GB ¥1,850
5GB ¥2,550
7GB ¥2,750
10GB ¥3,250
20GB ¥3,550

WIFI ROUTER SET
3GB/DAY ¥3850
5GB/DAY ¥4950
10GB/DAY ¥5445
50GB/MON ¥3490
100GB/MON ¥4500
300GB/MON ¥5500

HANABI MOBILE OFFICIAL SITE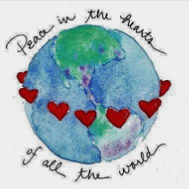 SMART DEVICE
We provide Wi-Fi routers/Android smartphone/iPhone(used in good condition)/tablet products & rental services for both personal consumers and cooperate customers.
Also we provide OEM/ODM manufacturing service for IoT related products such as GPS trackers, and all kinds of mobile related products such as smartphone accessories(phone case/cable/AC adaptor/earphone etc..)
We are agency of below brands
Please feel free to contact us for any inquiries.
For quotation, purchasing or any questions/requests, please kindly contact us from below.
Contact Form
Medical Products&Equipments
"STICKER THERMOMETER"
A thermometer that can easily measure body temperature by color changing of the sticker on the skin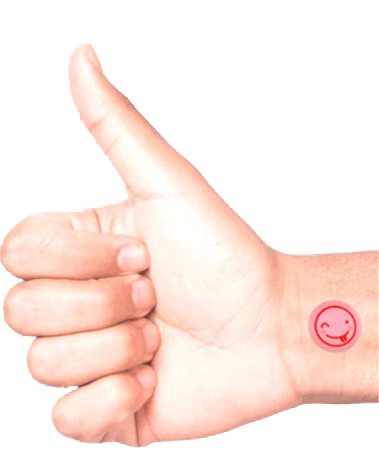 A Sticker that detects fever as soon as it is attached to the skin and that indicates temperatures with different colors.
Can easily detect symptoms of fever in infectious diseases with high fever such as, COVID19, swine flu, or influenza; thus allowing the early treatment of diseases.
With the sticker on, it is easy for oneself and others to check if one has a fever.
High temperatures

Above 37.5℃
Indicates high body temperature;Needs examination or treatment
Normal temperature

35℃-37.5℃
Stick on the inside of the wrist, forehead, behind the ears, and on the neck
Low temperature

Below 35℃
The color of the sticker before it is applied to the body; indicating low temperature
Next generation antibacterial glass coating agent
「PIKAPRO DX」
Japanese Exclusive Technology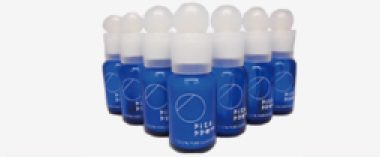 Product features
MADE IN JAPAN!
A special coating agent which could be applied easily by anyone, compatible for any kind of screen.
Super easy to apply, no worries of air bubbles or failures like normal films.
After 48hours applying to the screen, surface hardness could achieve 9H〔Pencil hardness〕・Fingerprints/Heat/Alkali/Acid resistance, durable and no odor while applying. Endurance lasts around 1 year if touch the screen very often, if using the device with a protective case the coating could last to 3 years.
︎Could also be applied on top of a glass film.
Excellent cost-performance. One set of this product can be used for 2~3 smartphone screens. Also could be used for other devices such as pc/tablet/tv/watch/mirror etc..
Not only the coating could protect the surface but also it has antibacterial effect which could unactive virus, it could be applied to various of surfaces such as glass/metal/resin/ceramic etc..
Made with safe materials (aqueous solvents, silicone compounds) which are harmless to the human body, even safe to the babies.
How to use the product
Super easy to apply! Only takes 5~10 min!
Made with safe materials so NO need gloves or goggles!
STEP 1Wipe off dirt with soft cloth

STEP 2Apply the coating agent on the surface

STEP 3Repeat until thoroughly onto whole surface

STEP 4Use the wiping cloth to dry off surface
Apply STEP 1 for 1 time, and STEP 2~4 for 3 times.
Hardness will reach 9H after 48 hours. (4H directly after applying)
Test Results & Certificates
Japan Food Research Laboratories.
JIS Z 2801 ASSESSMENT OF ANTIMICROBIAL ACTIVITY OF HARD NON-POROUS SURFACES
No. 19058090001-0101

DJK Corporation
JIS-K5600-5-4 Scratch Hardness (Pencil Method)
No:173018268-0001

The Society of International sustaining growth for Antimicrobial Articles (SIAA) for KOHKIN
※SIAA certificate will be available on 18th December, 2020
AFGHAN ORGANIC DRIED FRUITS & SAFFRON
● Step into a Healthy Life with Natural Organic Raw Dry Fruits and Super Foods
★ With the Taliban seizing power in Afghanistan and growing concerns about women's rights restrictions, we are trying to import to support the sale of dried fruits made by local women and small-scale family farms throughout Afghanistan. Also the quality of Afghanistan dried fruits are extremely high, very natural and good for health, contains lots of natural vitamins and ingredients. They are delicious as a fresh snack or as a topping for breakfast bowls, salads, and desserts.
We have various kinds of natural dried fruits
We also have Saffron Herb Tea and Dried Saffron.
For quotation, purchasing or any questions/requests, please kindly contact us from below.
Our Amazon Link for Purchasing
YU Oriental Natural Herbs Bath for Pets
Healing and caring time with aroma for both your loved pets and you.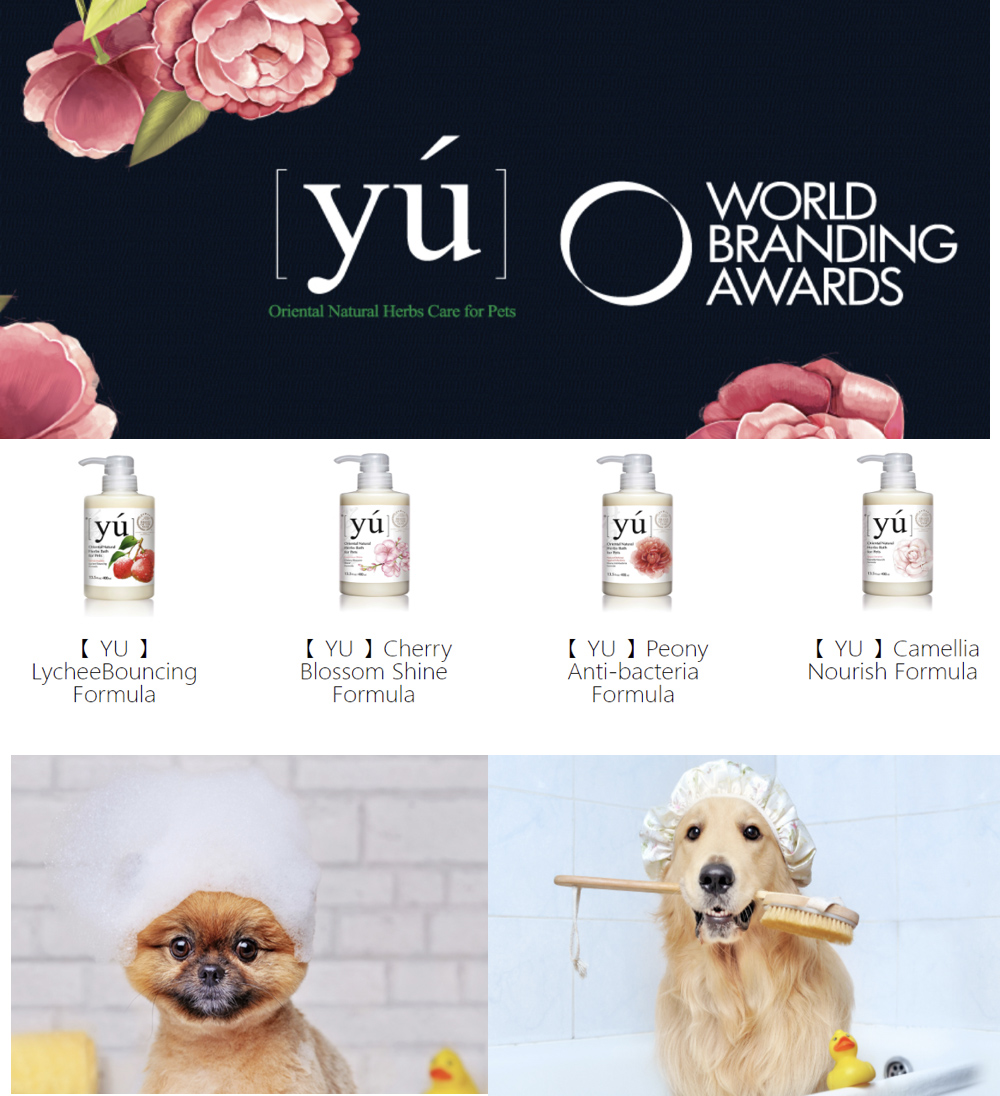 Unique pet care from Asia-rich blend of oriental herbs and flora gently cleanses and pampers your pet's skin and coat. A special blend of ultra feminine floral scent leaves your pet friends smelling sensational! Herb essence controls bacteria and prevents skin infections. We offer 10 different scents that are selected from precious oriental botanical and floral extracts.
Health & Safety
Health and safety are essential to a beautiful life.
Healthy ingredients, healthy formula, healthy skin and healthy coat
Beauty
From packaging to formulation, our products are specifically-designed to take care of your pets. Beauty matters to us. Beauty gives a positive feeling and boosts confidence. Beauty balances both the mind and body. It works with you, it also works with pets !
Sensory Experience
Natural and organic products are relaxing and uplifting, never dull and dry.
Happiness
We believe that every bath time should be a fun and happy sharing moment after a very long day. Our natural formulas give a silky touch and unique fragrance to your pets for an absolute and totally enjoyable sensory experience.



Mild and gentle botanical formula produces soft creamy bubbles, and cleans the skin and fur
Suitable for both dogs and cats, and also small animals such as rabbits.
Delicate fragrances with deodorizing property extracted from a selection of flowers and woods keep skin and hair clean and fresh for 4-7 days
Contains Allantoin, Witch Hazel form a protective film. organic epilobium fleischeri extract sooth and repair sensitive skins
Our Amazon Link for Shampoo Purchase
SERVICE
ICT・Network Communication Solutions
Global Gateway Inc. is well experienced in MVNO, we provide consulting services for corporate customers who are interested to extending business in this field.
Global Gateway Inc. works with worldwide business partners to provide the best proposals of high-quality products to customers.
Main Projects
IoT related products development (Japan. USA)
MVNO platform construction(Japan, Korea)
Device warranty/repair services
Security Related Applications
Global Roaming Services(Tourists/Travelers to Japan/abroad)
Website construction support
Cloud Wi-Fi customized services
Prepaid SIM card services
ACCESS
Global Gateway株式会社

設立年月日 2020年(令和2年)4月7日

代表取締役 比嘉 良放

資本金 30,000,000円

〒100-0005 東京都千代田区丸の内2-5-1 丸の内二丁目ビル 4階